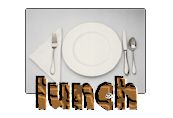 Periodically we will peruse web sites while on the net (ok, we're looking at them all day) and then share some of the better sites here on our page. You can send us a link to your web page and we will place a link to it here, should we deem it worthy (it always helps to send cash).

Classical Gas - No veal, but my own personal musings on Composers and decomposers. I write these music reviews for WhatzUp, an arts & entertainment weekly for Fort Wayne, Indiana.
BPlusChords - My collection of guitar and bass chords/tabs. To date, still no Menudu tunes. Send them to me.
GristlePop - The name says it all.

Google Search Engine - As long as a lot of folks still don't know about it, this is a great way to search the net.
Cheese.com - found this one as I just happened to type the URL in. Everything I never wanted to know about cheese.
The Door - The best rootin' tootin' religious satire magazine in the world...ok, probably the only one, but who's counting?
The Ninth Wave - Nice original poetry site of an actual reader. Go figure....we'd have actual readers and those folks would be intelligent enough to write poetry. As for me, I'm much too busy with my collection of "What's Happenin'" re-runs (pun intended) to write poetry.


The Onion - The place to go when you want to catch up on the news. Although I don't vouch for its content or choice of language.
Pythonline - Like The Onion, South Park, and big hair bands from the '80s, it's something I feel guilty about endorsing, but how can you say no?

Charismatic Llamas - the online guide to the "joy of llamas"